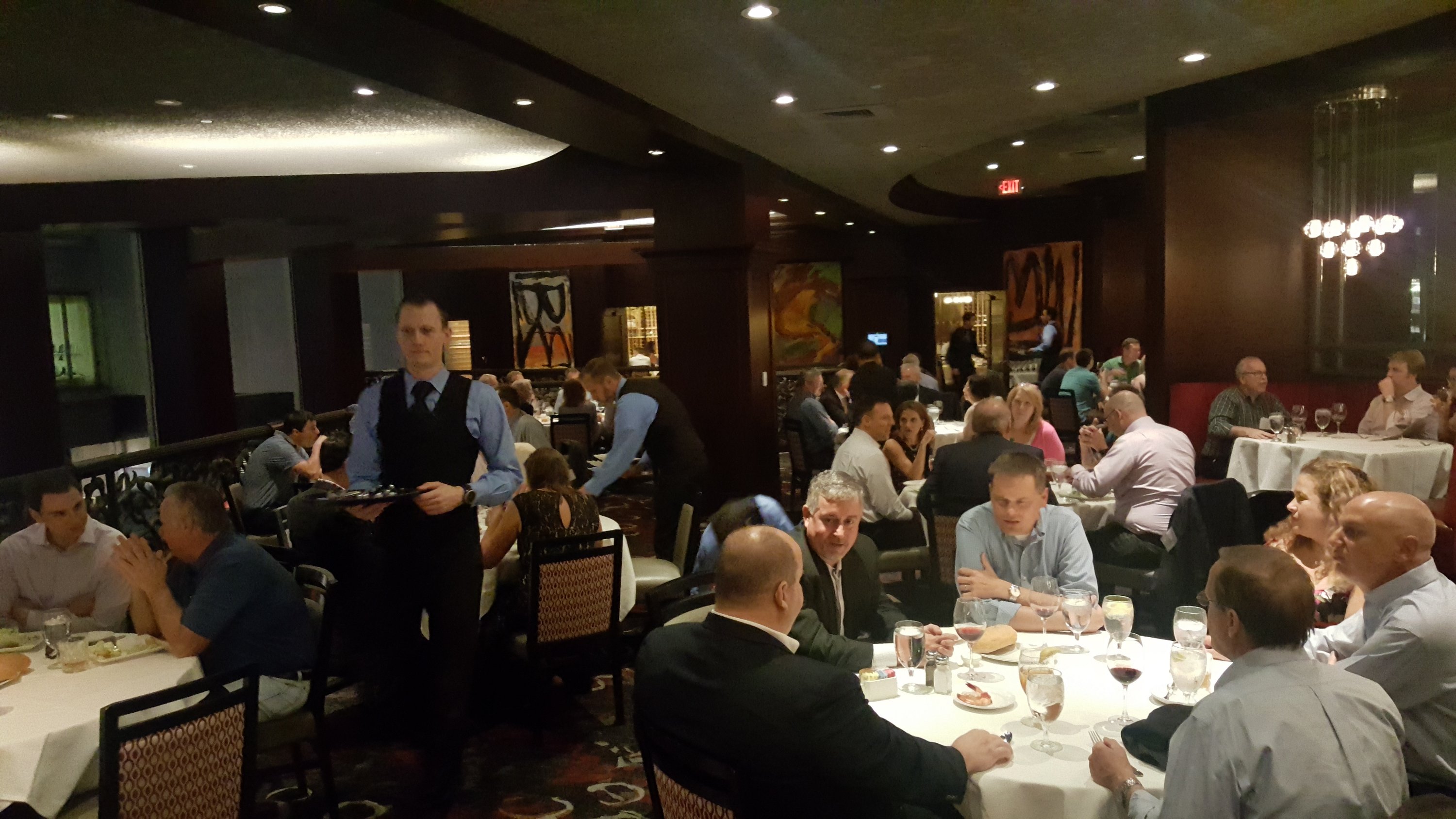 Fantastic evening with great friends and customers at Del Frisco's Double Eagle Steakhouse in Houston. A big thank you to the terrific team at Del Frisco's for the good service and hospitality. Thank you also to Andrew Dunsky, certified sommelier and Area Manager for Platinum Fine Wine Divison of Republic National Distributing for presenting Silver Oak's Twomey Reserve Pinot Noir, and conducting tastings from the different production vineyards. And a very special thank you to Jason Keever, the wine maker at Keever Vineyards, for coming all the way from Napa and bringing their most-excellent Merlot and Cabernet Sauvignon wines and blend stocks for their Inspirado wine, and giving our guests a fun education about wine making.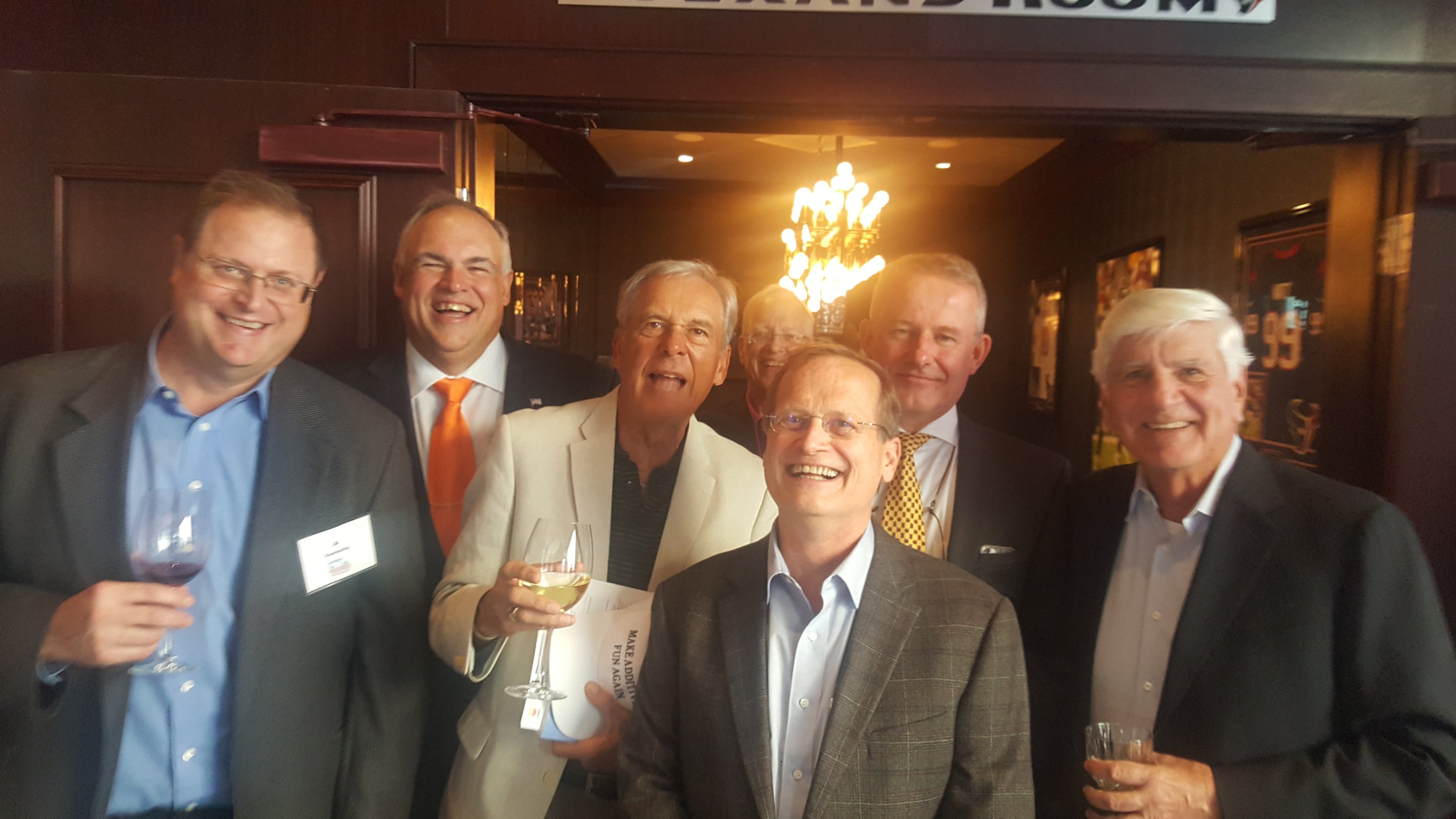 I truly appreciate all the attendance we had, including some dear friends joining to see what we are up to.  Above, from left: Dr. Al Vierheilig of Cat Testing, Labs (Inc); yours truly; Al Kinal, Rush Chairman and former INTERCAT Salesman of the Millennium; Warren Letzsch (wouldn't be an official FCC event without him!); Ray Fletcher and Herman van den Bold of INOVACAT, BV; and Bob Larson, a dear friend, mentor and Salesman Emeritus.  We raised a glass to our dear late friends, Pat Donahue and Regis Lippert who were certainly with us in spirit.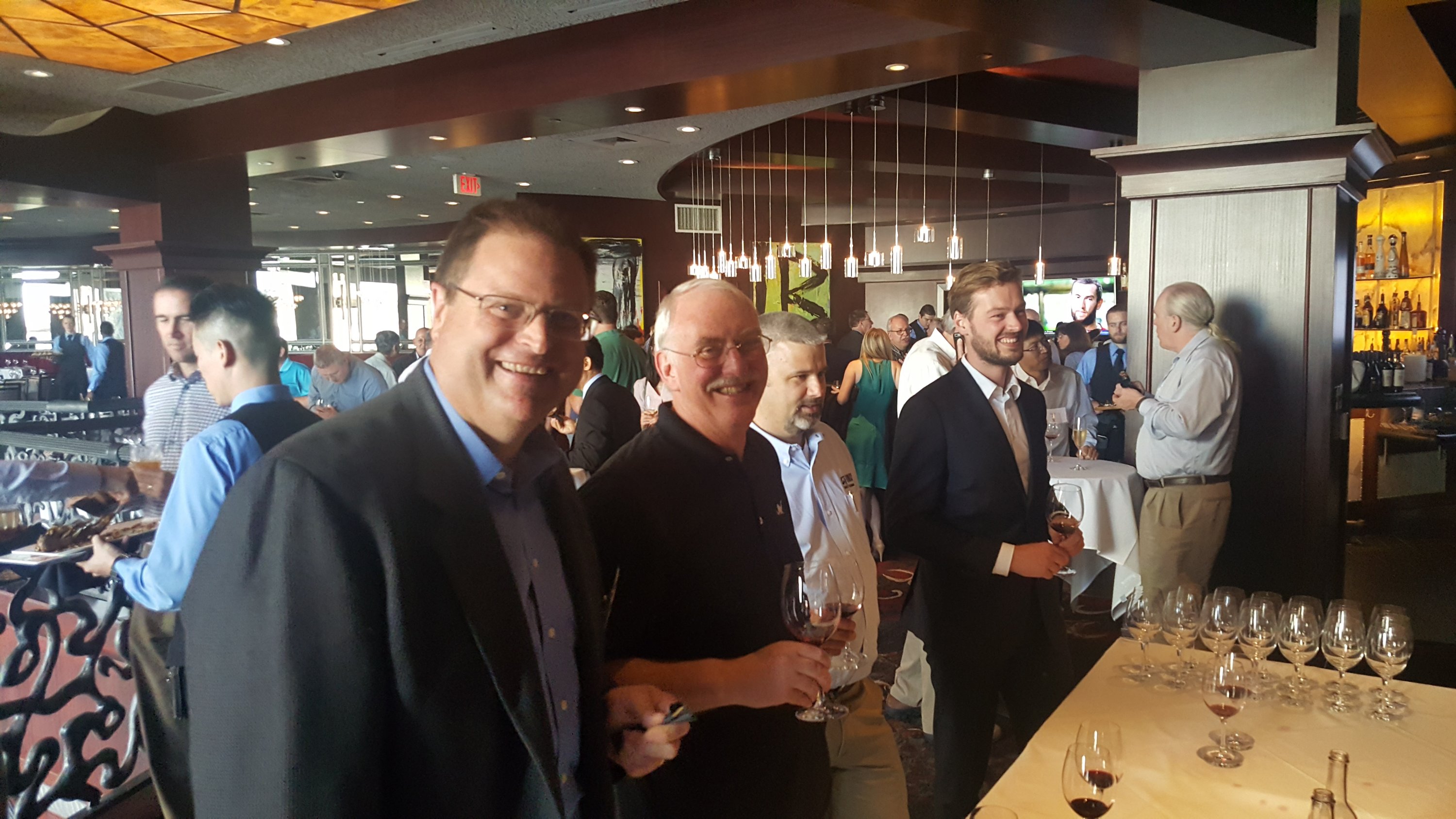 Lining up (above) at the Keever Vineyards tasting table, where the winemaker, Jason Keever, presented his Merlot and Cabernet Sauvignon wines and blend stocks for their Inspirado wine, and gave our guests a fun eductation about wine making.  Jason got some tough questions from all the PhD Chemists at dinner, but he handled them well.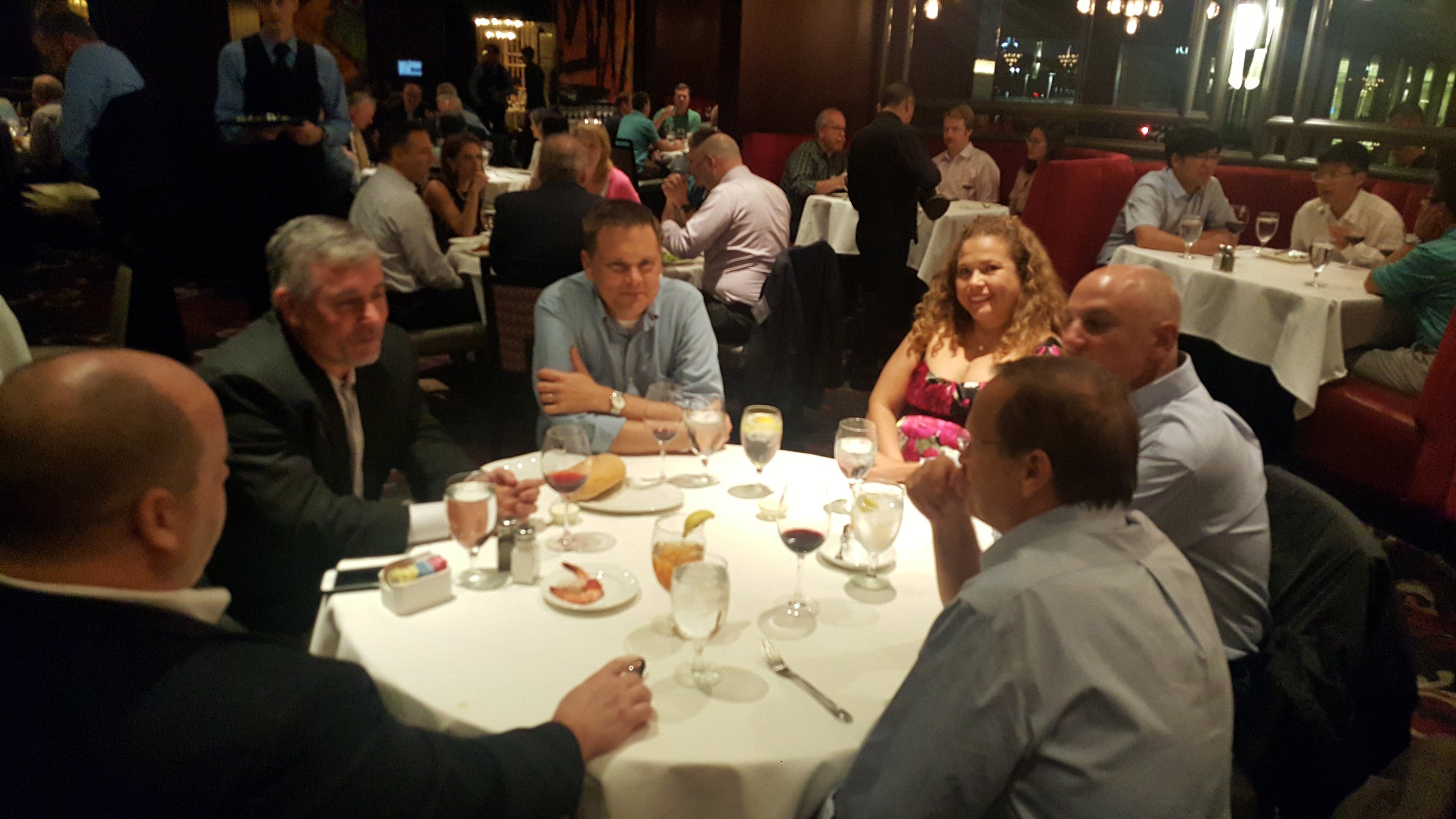 This table (above and below) looks like trouble!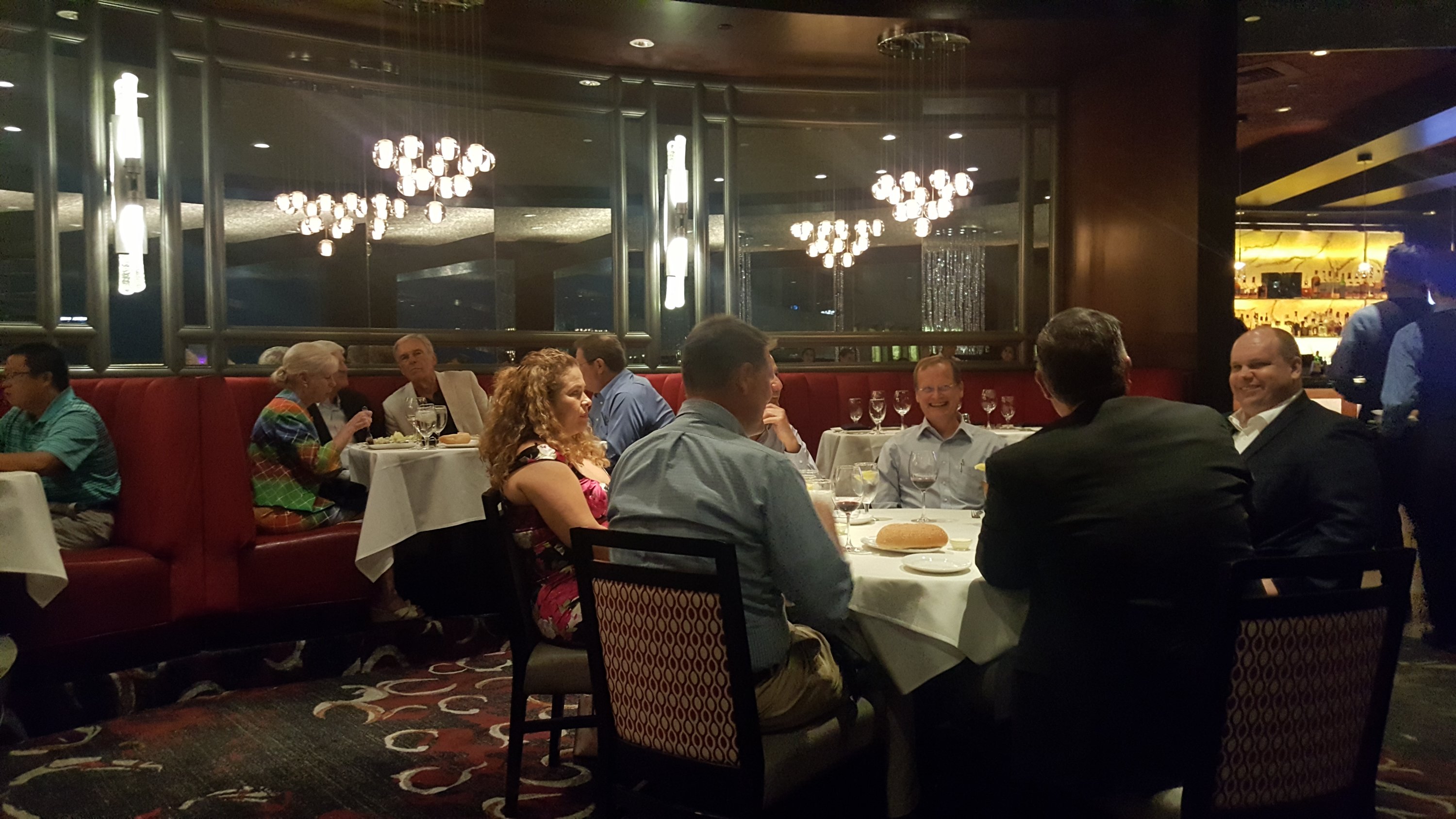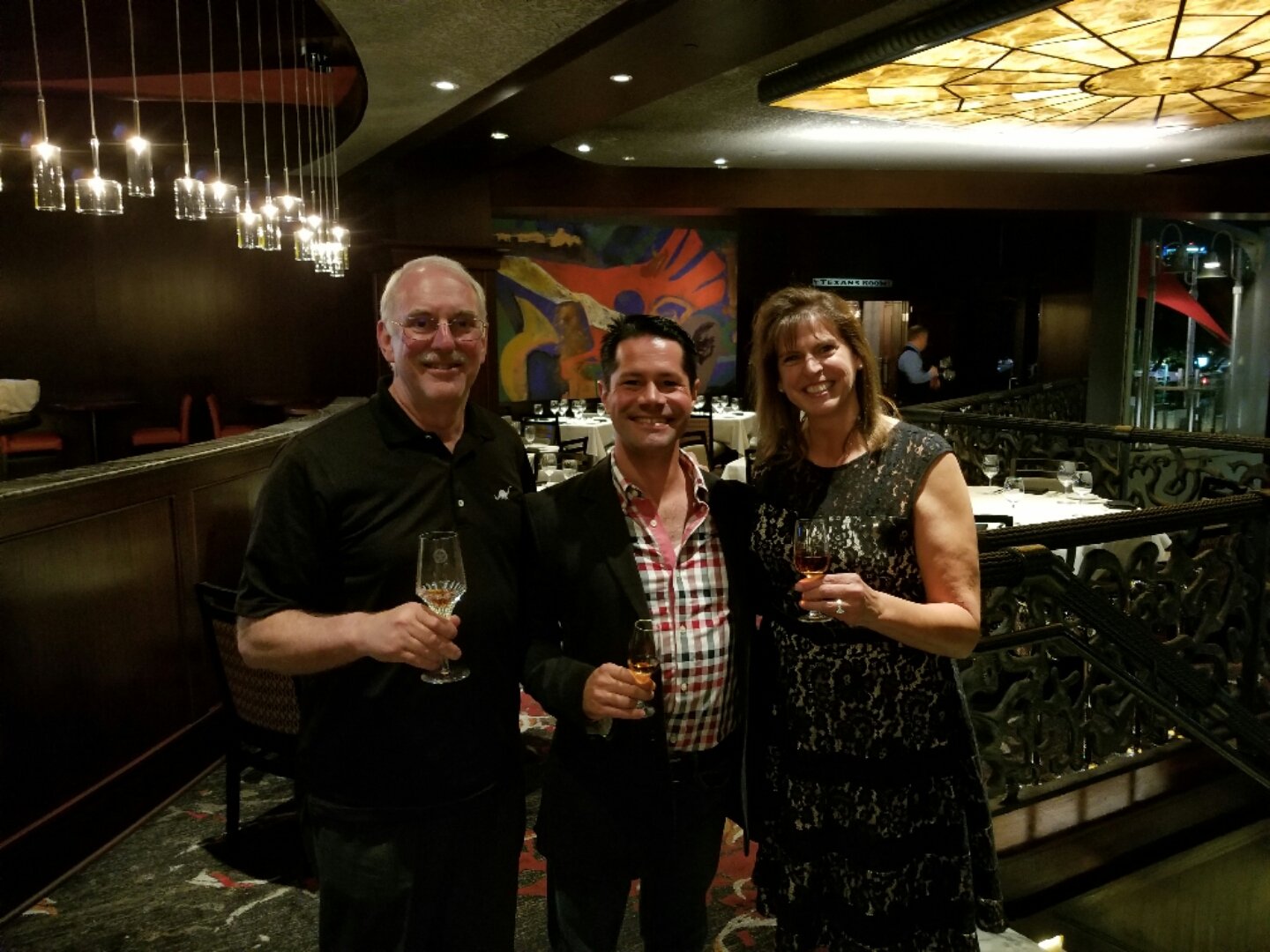 Above from left, Steve Sondergard, Jason Keever and Darlene Aru. All three played a huge part in making this a successful seminar and evening. Darlene for organizing everything, Steve for taking the time to be our lunch speaker on his fantastic book, Climate Balance - 3rd edition, and Jason for bring his excellent wines from Keever Vineyards and discussing his winemaking process.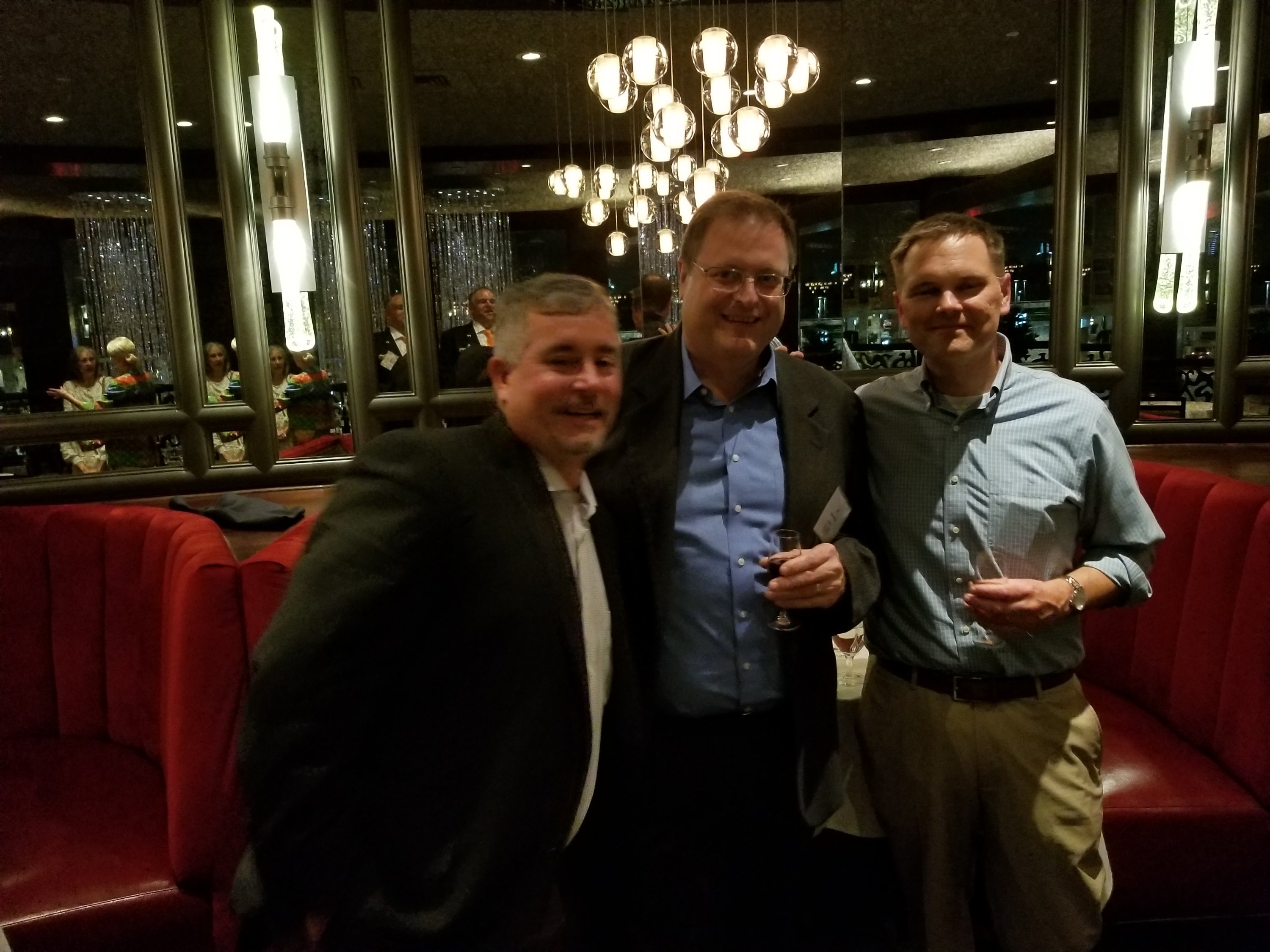 More trouble above, from left: Michael Hurley, Dr. Al Vierheilig and Nik Larsen.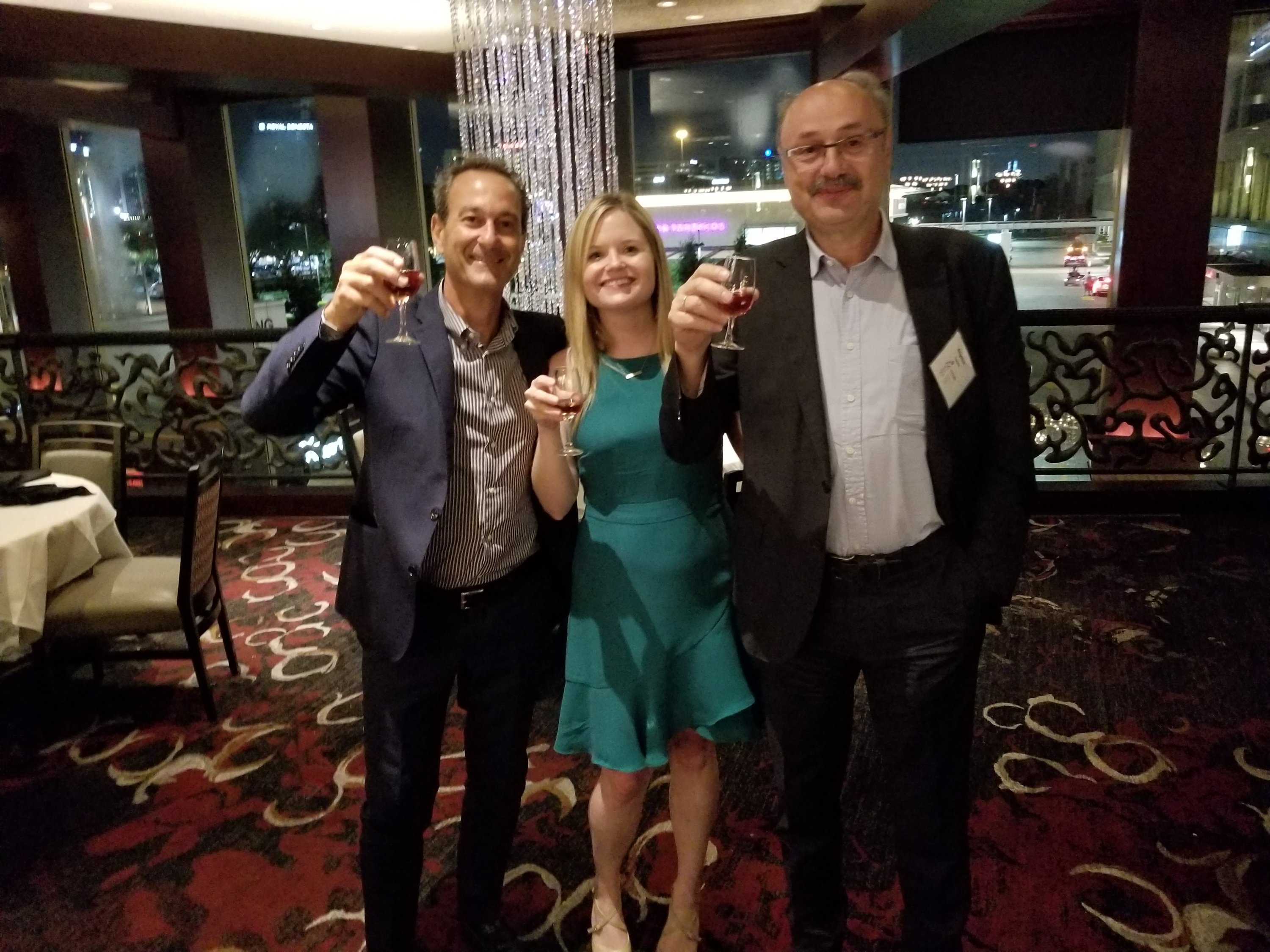 Above from left: Eugenio Macaluso, Dr. Natalie Herring and Dr. Angelos Lappas.  So terrific to be working with Eugenio and Natalie again in this new venture; and I cannot thank Angelos enough for all the testing work he and his team at CPERI have done for us and for coming to join our seminar to discuss his testing capabilities in Greece -- a terrific lab and a really fine gentelman who I am priveledged to have gotten to know.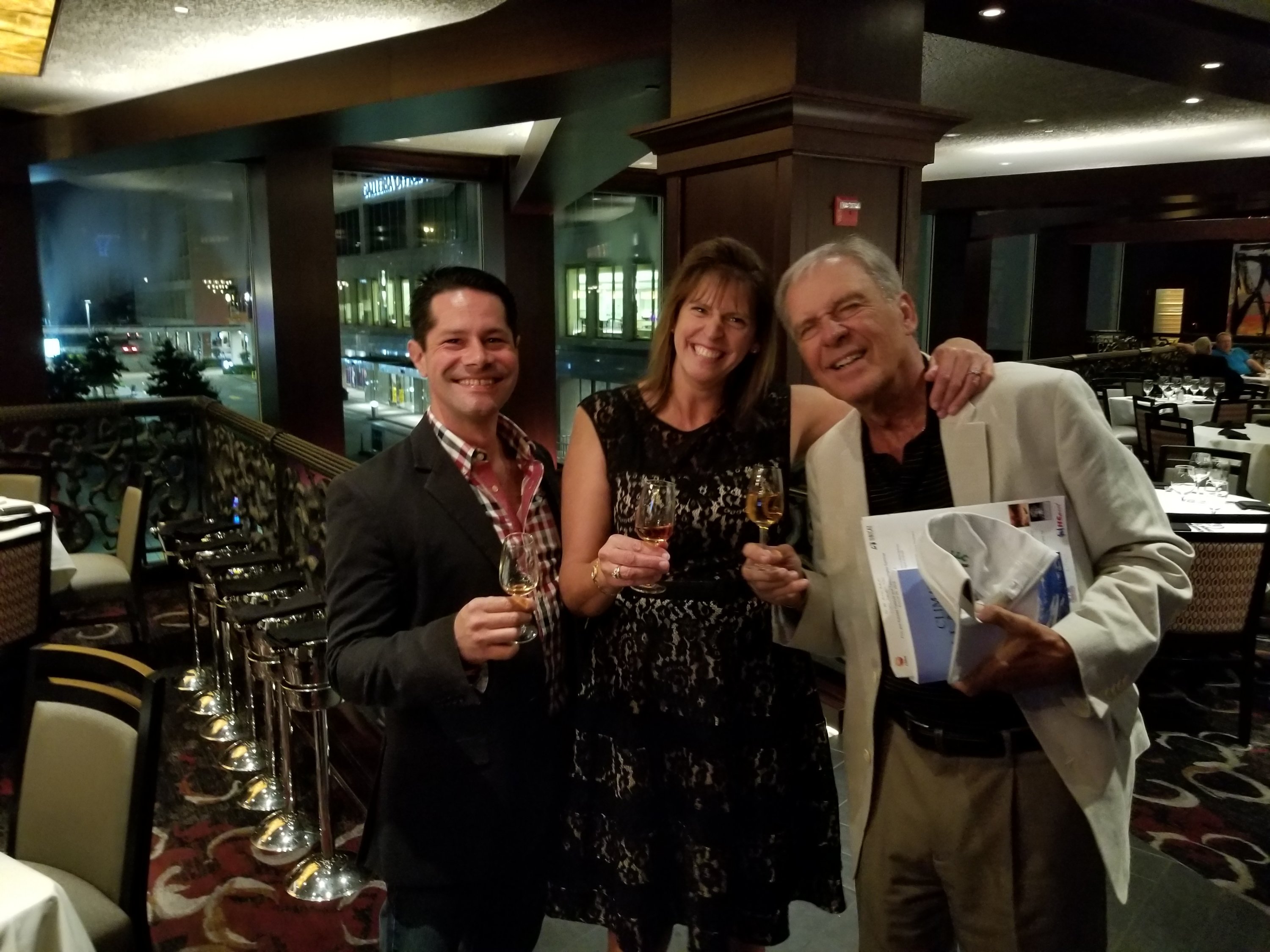 Above, be careful Jason, Darlene and Al together cannot be up to any good!
And finally below, some dear friends and former colleagues left some of their company's hats as centerpieces for our tables; perhaps leftovers from their event? Nevertheless, we ended our evening drinking a toast to the them - hoping they too will one day join us as we
MAKE ADDITIVES FUN AGAIN!