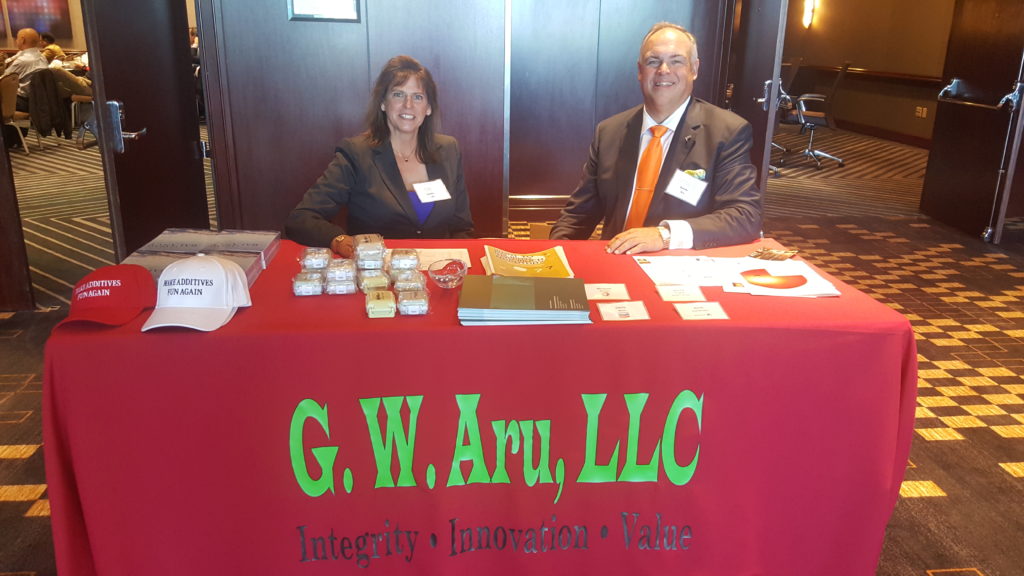 Great turnout for our first seminar with our partner companies.  We really appreciate all the customers spending their valuable time with us.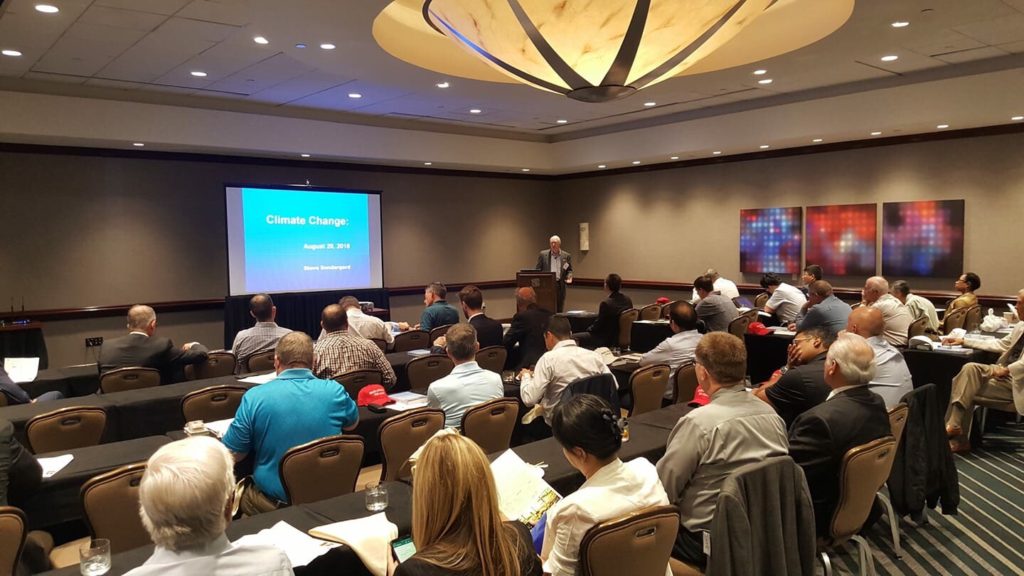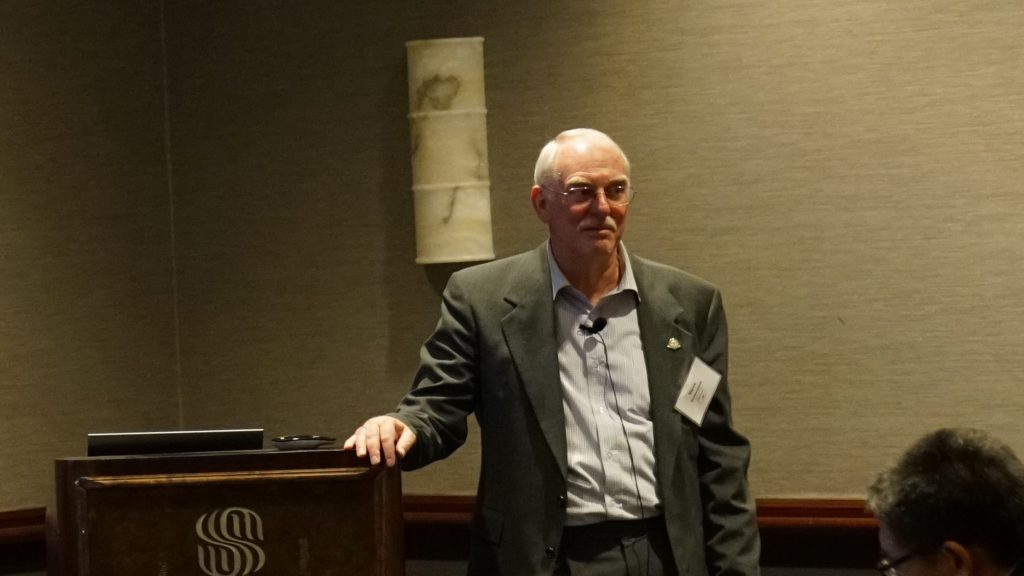 Steve Sondergard (pictured above) spoke on his book, Climate Balance, now in its third edition. Steve has done tremendous work putting this together.  It is an excellent book and Steve gave a very thought-provoking presentation that generated lots of questions from our guests.  We are very thankful Steve took the time to travel to Houston to be our luncheon speaker.
After lunch, Petrochina's Dr. Luke Pusheng Liu (pictured below) spoke about the innovative FCC catalyst technology developments at Petrochina, and the performance being achieved  at North America refineries. Petrochina is a great partner company, offering a wide range of FCC catalyst technologies backed by tremendous R&D capabilities.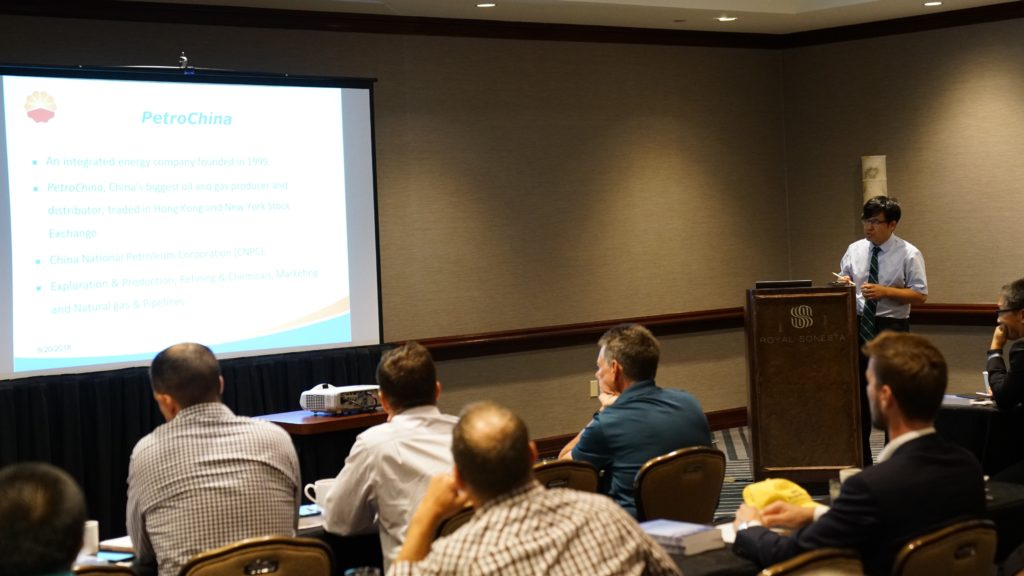 Following Dr. Liu, HCPect's Dr. Tie-Pan Shi (below) presented on advances in FCC zeolite and catalyst technologies they are developing.  HCPect is the largest private FCC catalyst manufacturer in China, and they are extremely responsive and customer focused.  A terrific partner company.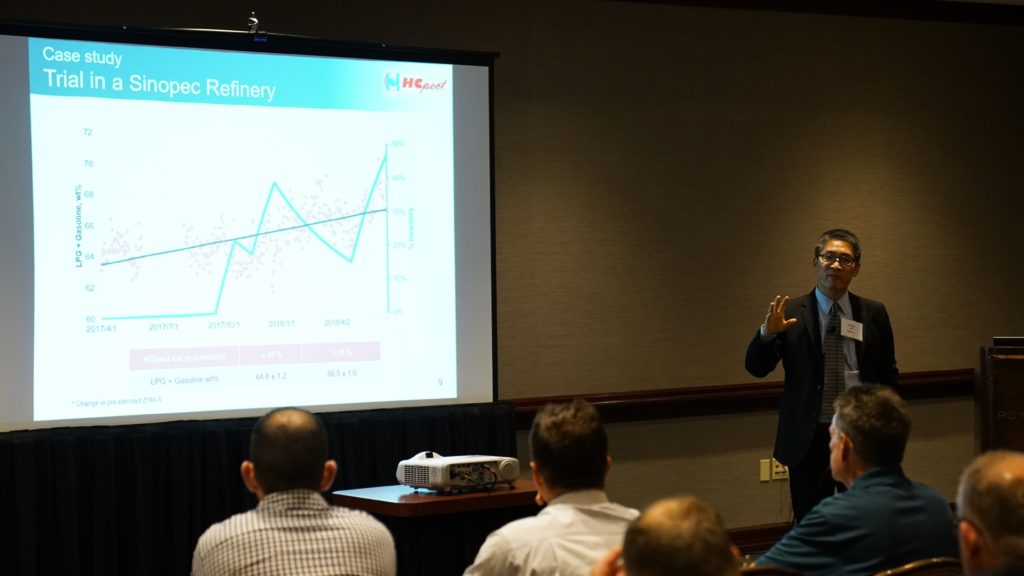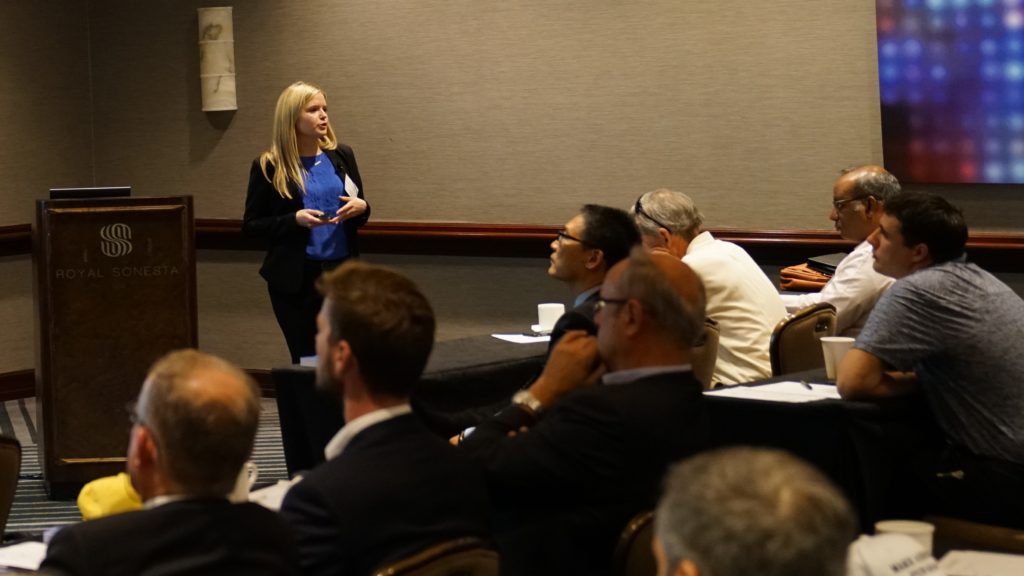 Dr. Natalie Herring (above) has been a tremendous addition to our team, and has been instrumental in commercializing our Great FCC Promoter™ through her hands-on approach to working with our testing partner, CPERI labs, and our custom manufacturing partner, Euro Support.  She "handcrafted" GFP™-X1 and even delivered it personally to the refinery for our first product trials.  Natalie gave an excellent presentation on this new and innovative CO oxidation promoter for the FCC.
It was great to have Dr. Angelos Lappas part of our presentation as well (pictured with me below). Angelos and his team at CPERI have been terrific and worked tirelessly to support our testing requirements.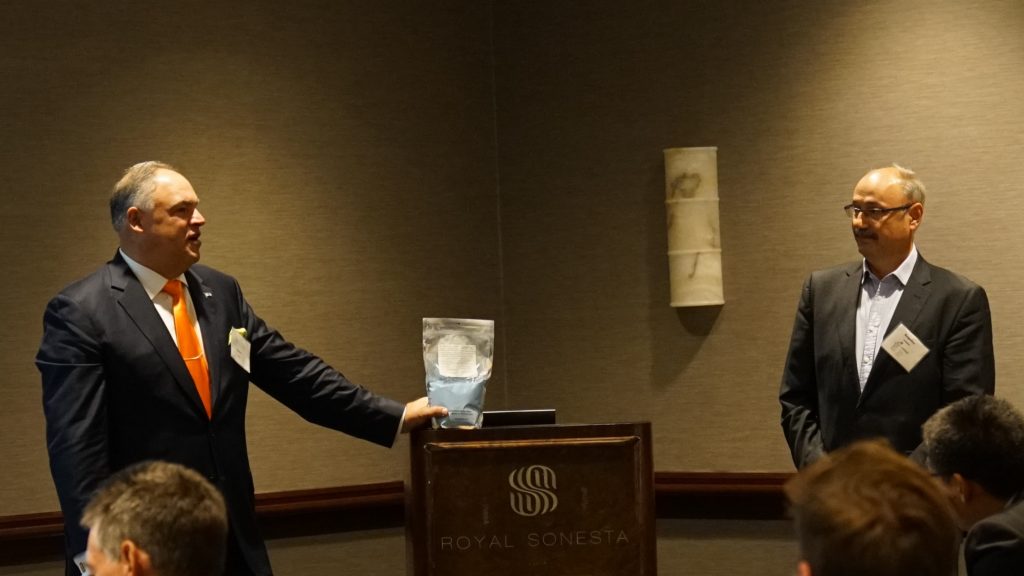 Following a break, CJ Farley (pictured below) gave an outstanding presentation FCC Catalyst Classification – A Path to Improved FCC Reliability and Managing Constraints. CJ generated great interest and good questions with his novel ideas and analysis. I know CJ would be happy to discuss the benefits of FCC catalyst classification with you -- just reach out to him.  It is great working with CJ!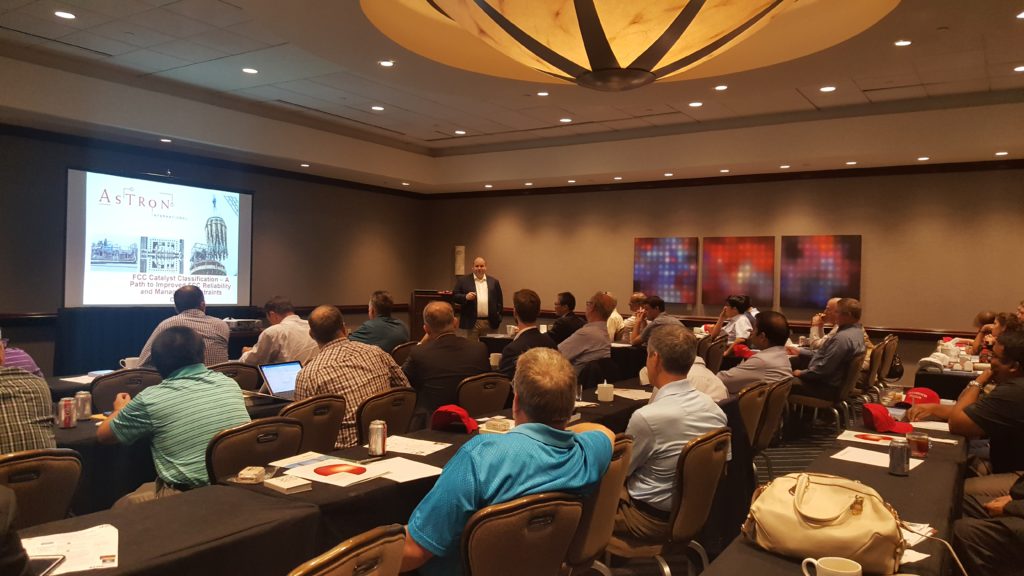 Following CJ, Dr. Al Vierheilig of Cat Testing Labs, Inc (pictured below) presented Advances in Catalyst Testing to Ensure Quality, Reduce Operating Expenses and Improve Profitability. Al's presentation also generated great interest.  He is a long-time friend and former INTERCAT colleague who has built a tremendous business providing testing services to our industry. He has brought a lot of value to refiners from his innovative catalyst testing and monitoring programs, and I am really pleased to have him contracted to provide QA/QC of our FCC catalyst and additive products.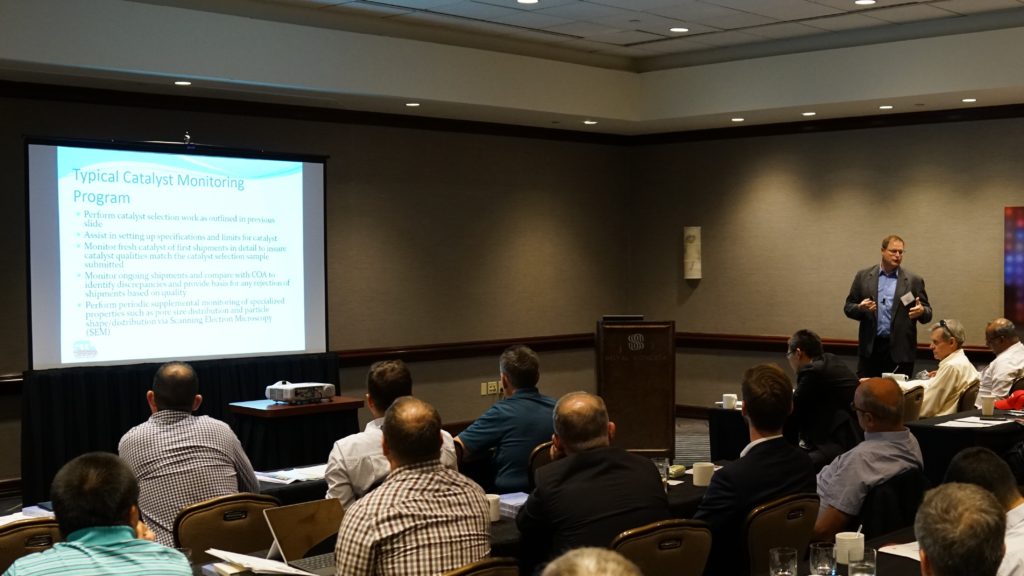 Al is a tough act to follow, but Ray Fletcher of Inovacat (pictured below) didn't disappoint.  Ray is also a former INTERCAT and JM colleague, seems a theme here, who cofounded Inovacat with two other former INTERCAT and JM colleagues.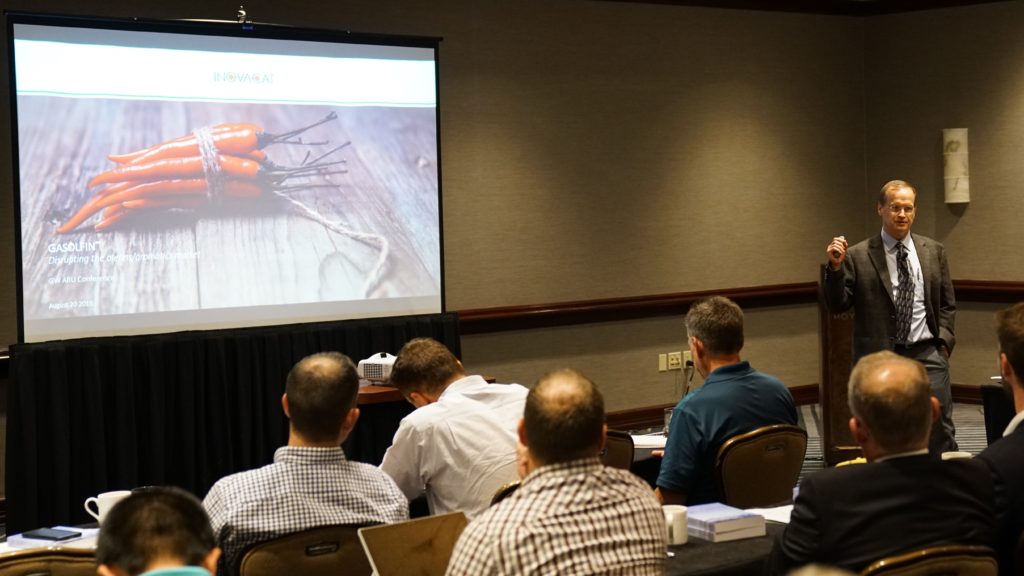 And last, but certainly not least...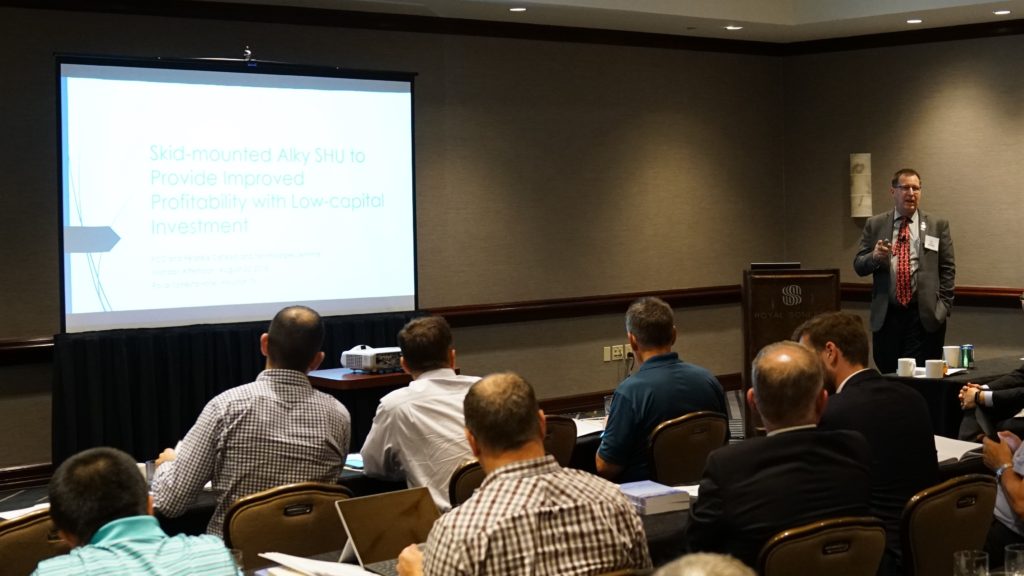 Gary Gildert of UNICAT Catalyst Technology, Inc (pictured above) presented Skid-mounted Alky SHU to provide improved profitability with low-capital investment.  And even though we ran 4o minutes long -- to 5:40!, you can see below Gary kept the room engaged with his presentation which gave detailed economic analysis for the concept.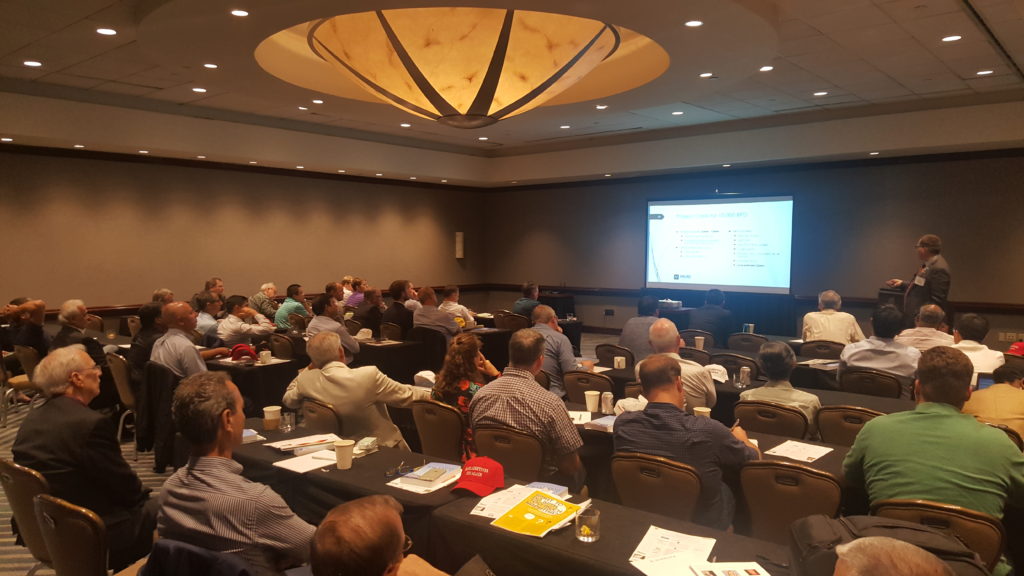 Fortunately for us, Darlene had the whole thing organized, THANK YOU! She ensured our buses waited for us before heading to Del Frisco's where we capped the day off with a great dinner and some really good fun!