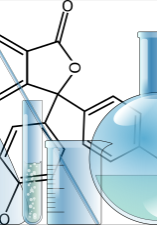 Product / Service Categories
Ultra FCC Additives™
G.W. Aru, LLC is pleased to offer a full line of Ultra FCC Additives™ manufactured by our OEM partners and suppliers in the USA, China and Europe. These additives can be packaged in any manner to meet your requirements and we can work with our logistics partners and suppliers to further optimize the material handling requirements and costs for your additive usage needs. Independent Quality Control and Assurance is provided by Cat Testing Labs, Inc (CTL), which is trusted by many refiners to provide QC and QA of catalysts and additives produced by US-based and overseas manufacturers.

Our Ultra FCC Additives™ include Busters™, Boosters™, Opters™, and Great FCC Promoters™ (GFP™):

Addition Systems for Additives and FCC Catalyst
We are finalizing agreements with several suppliers of catalyst and additive addition systems and we expect to be able to offer these systems in the very near future.  These companies are developing new and innovative capabilities as well as value-priced systems, creating a bigger range of options to meet your addition system requirements.